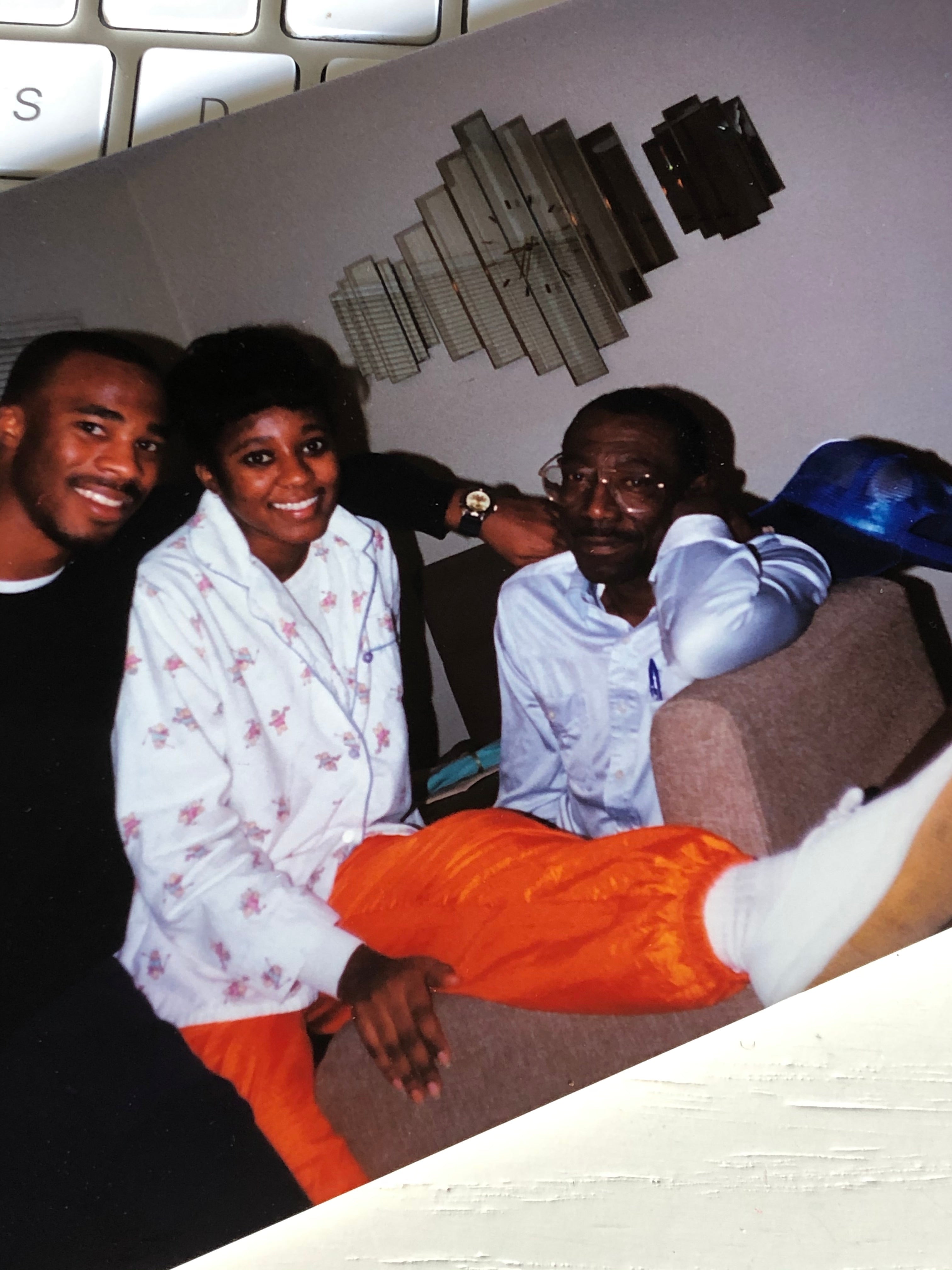 Homeless living in his car in the parking lot of a gambling casino Daddy was dying—this would be the end of his life.  I watched as my Father used gambling to cope with the disappointment of his life.  A life that told him as a Black Man he was a boy regulated to manual jobs, denying him the opportunity to use his intellectual gifts.  I watched as he slowly gave up and let his anger and frustration eat him from the inside out.  
Standing at the side of his hospital bed he told me he was tired.  He died that night.  Thinking back I wasn't sure how I would finish college and keep my job, but I did know I would not stop. I will not live my life wondering what could or should be.  That was the gift my Father gave me, don't give up.  
Iva Jewell is the FIRE fueled by my Father's life.  I want people to see and hear ME.  I am a FORCE!  An Iva Jewell Kingston Totebag tells everyone that I am here, carrying that loud ass tote bag.
The mission of Iva Jewell is deeper than fashion when you wear an Iva Jewell handbag or accessory. I want YOU to feel like YOU can be YOU in your entirety.  YOU are a FORCE to be seen and heard.
Be Candid; Be Kind; Be Bold; Be Brave; Be Iva Jewell