I WISH MELISSA BRADLEY WOULD SIT DOWN
I WISH MELISSA BRADLEY WOULD SIT DOWN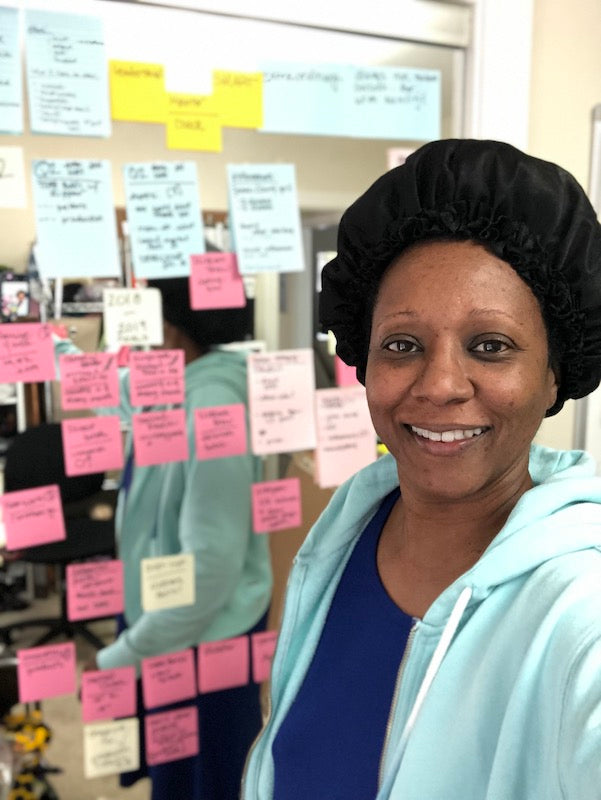 I spent Mother Day looking like this, super cute, working on my strategic plan and goals.  It ain't always glamorous!!  I spent the days before at the Circular Sumit powered by Alice there were many many moments that stuck with me.   
"Not everyone is meant to be an entrepreneur", Melissa Bradley.  Well damn!! That shock me to the core, am I meant to be an entrepreneur?  Should I be doing this? Staying up late, trying to take call before the gym and after work oh and my weekend are shot.  I took my day job bonus (thank you day boss) and invested it in to Iva Jewell, maybe I should move that money into my retirement account.  I sat there freaking out and hoping that Melissa would just shut up and sit down.  
And BAM another bomb, "You are not your business, your business is reflection of you".   Wait, what?!?!  Seriously I can't with her, another freak out people are starting to look at me with the 'is she ok?' look, I get that alot these days.  If Iva Jewell is a reflection of me I might be ok.  Bold, bright colors and patterns all me my company is 100% a reflection of me, you want proof  have you seen the msivajewell instagram page ?  It's beautiful chaos, all the things that make me smile, cry or laugh are there.  People, places and thing that I like and want everyone else to enjoy.  
Melissa's words are still ringing in my mind and that's a good thing.  For more information on Melissa Bradley and what she is building click on the link.